Liga Wrestling: WWL's New Identity in Puerto Rico
The best wrestling promotion in Puerto Rico will have a new face for 2020.
World Wrestling League, had some big news to present yesterday night. The best wrestling promotion in Puerto Rico will no longer be called WWL. Liga Wrestling will be their new identity.
The company, through All Elite Wrestling Spanish announcer Willie Urbina, announced that "it was The End". WWL will now be called "Liga Wrestling". On top of that, the company will no longer compete to find a place for their tapings. They've announced that their tapings will be presented in the Liga Wrestling Arena. The arena is located in the metropolitan area of Hato Rey, in the Chardon Avenue.
Urbina told fans that the company will now be the first "professional wrestling league" on the island. The last show as WWL will be on Sunday, February 9. (We reported some days ago that they were coming back in February). The episodes of Liga Wrestling can be seen through Fite TV.
This ends the long journey of the World Wrestling League. The company was created by Richard Negrin, a wealthy businessman that owns a chain of pharmacies. He quickly booked the best talent available in Puerto Rico, plus bringing stars from TNA Wrestling, like Samoa Joe, Robert Roode, and James Storm. The company even rented the Puerto Rico Coliseum (the biggest venue on the island).  The company wanted to live to its commitment to the word "world" in its name. So, they had a tour in Mexico. But, economic spending without meaningful revenue, and on many occasions, economic losses, made Negrin fold in 2015.
This started a game of closing and opening for WWL. Its name was being destroyed a little bit more each time it was closed by the vanity of its owner. Eventually, the company was sold to Savio Vega. But Vega had the opposite problem of Negrin, less economic risks, but no funding. So in 2017, Vega sold most of its shares to Boris Bilbraut, a former member of the famous reggae band, Cultura Profetica. WWL became a balanced wrestling promotion from then on.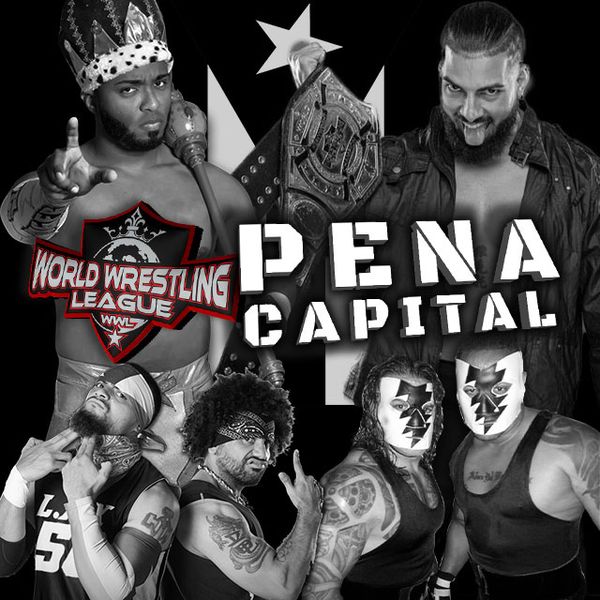 They brought from Carlos Colon's World Wrestling Council, the best young stars that weren't used correctly. This included Mr. 450, Mike Mendoza and Angel Fashion. The company started to gather steam, and after Hurricane Maria, officially became the best promotion in the island. The year 2019 was their best year, with two iPPVs and big shows. Their young talent rose to prominence, giving the island the best matches of the year.
Now, in 2020, Liga Wrestling looks to write a new chapter.